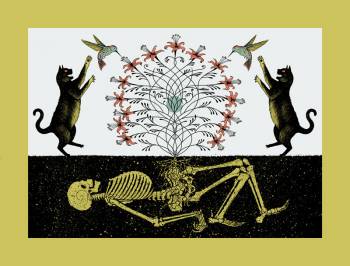 HALLOWEEEEEEEEEN
It's time for me to think about costumes!
<---- And my favorite contemporary artist,

Dan McCarthy

!

I love a good reason to dress up, and what better excuse than Halloween?
*Well I guess there is Mardi Gras - Renaissance Festival - Christmas - New Years...*
I also love to torture myself by trying to make the costumes personally - just never seems to turn out how I imagine.
"But this time, this time will be different!"
My Handsome Husband has decided he wants to be a
Cowboy Sheriff
. Visions of pleather chaps are running through my head. Could I secretly costume him as a hot and hunky cowboy hero from one of your favorite cowboy romances???? and live out a little novel re-enactment? Oh, yes - please!
*Leave a comment with your fav cowboy character - more reading for me and fodder for my imagination with hubby!*
BUT what shall I be? What novel heroine is worthy of my re-incarnation?
The supplies at my disposal include:
18" clip in real hair extensions
Body Glitter
Sewing machine
Grommetting supplies
Hair dye in unnatural colors
Paint
Purchasing power! (shoes, accessories, raw materials)
Some flitting ideas:
Saloon Girl - to compliment the Handsome Husband
Little Red Riding Hood - seems a little wussy for me
Mermaid - too much visible flesh
Vampire - done it too many times
Pink Cowgirl - would match my hair & my husband!
HELP ME! Got any ideas? Outrageous suggestions? Crazy costumes?